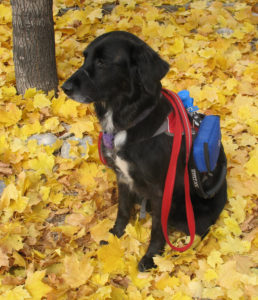 Welcome to our new home of "Lead With Your Heart, LLC". Stay focused as we continue to finish our new look. We look forward to serving your needs and helping you obtain your goals with your pet dog or service dog.
Certified Service Dog and Pet Dog Trainer: Morgance Ellis is well recognized as an active professional level member of the International Association of Canine Professionals, (IACP) an internationally recognized dog training organization. She is a IACP certified service dog & pet dog trainer, pro #3782, CDT, CDTA, PDTI, CSDT. Morgance proudly serves as a member on the IACP Service Dog committee.
She is deeply and passionately involved in the world of Service Dog work both, locally, nationally and internationally in regards to all laws, regulations, policies, obedience and task training, and education. She developed a program K9 Wings Service Dog Airport Training Seminars that allows service dog teams to experience and train in an airport environment before they actually take their first flight together. This program helps Service Dog teams to understand and properly use, the Air Carrier Access Act (ACAA) regulations under the Department of Transportation (DOT), along with how to prepare, educate, and train themselves and their service dog, for air travel, before, during and after a flight.
Lead With Your Heart Dog Training has been delivering results since we opened in 2005. Our goal is to provide both a superior customer experience and tremendous value for our customers.
Morgance Ellis has over 25 years of experience in the Dog Training Industry and is passionate about exceeding your expectations with both pet dogs and service dogs.
As a teacher, Morgance understands the importance to be a student herself, and strives to always keep up to date with the most innovative methods of working with dogs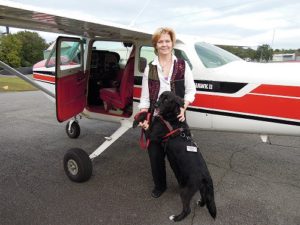 and people by attending workshops, seminars and webinars across the country.
Before she opened her own business, she volunteered with many rescue groups helping to rehabilitate dogs so they can find loving, forever homes and continues to volunteer her time.
Morgance has a lot of years working, training and showing horses and finds much of the skills in the horse world transfers over to training dogs beautifully, especially understanding how animals communicate through body language and energy.Her work emphasis the importance of adjusting the training and communication of each dog and owner so amazing relationships between species are formed.
We love our customers and welcome your feedback and suggestions. Talk to us on our Contact Us page.